In light of the hype around the bill No. 3871 dated February 2, 2016, forbidding the use of palm oil in food products there are numerous spook stories about palm oil appearing. Actually, there are already plenty of those. However, nowadays the number of myths about this product goes way over the top. In this blog, I've tried to dispel the most famous of them.
Palm oil is a top-rank carcinogen; advanced countries have refused from importing it for using in food industry long ago
That is not true. It looks pretty much like populism. The countries refuse only from certain fractions but not from palm oil itself. It is a vegetable oil being on equal footing with sunflower, rape seed, and soy bean oils. All of those have their pros and cons, but palm oil is unique.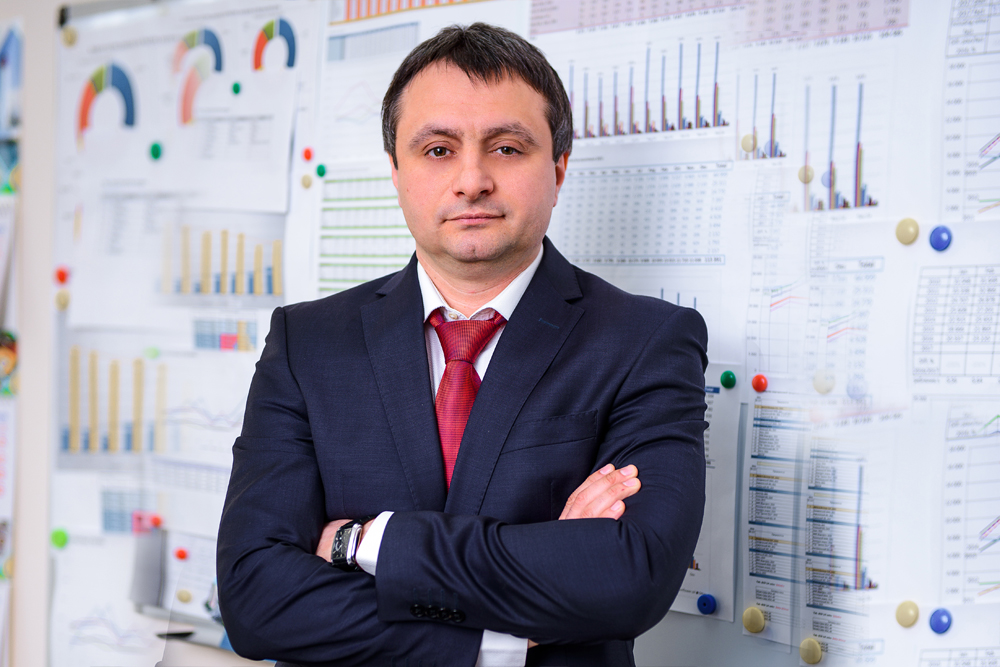 Ruslan Zahrebelnyi, B2B Sales Manager at Delta Wilmar CIS
First, palm oil is harvested thrice a year. The tree itself grows for 25 years. On the 5th year after planting out it starts bearing fruit. Later on the yield declines and ceases at the age of 17-20 years. The 25-year-old tree is replaced by another one. Thus, the expenses on growing palm trees are significantly lower in comparison to other oil crops.
As to carcinogens, rape seed oil may be even more toxic than sunflower oil. For example, sunflower oil can be used only twice for frying (otherwise it becomes a carcinogen), while palm oil can be used 8 times. The danger level depends on a manufacturer's good business practice and the way one uses the oil. Though, it's not in one's interests to scrimp on the quality since the flavour of old oil will spoil the product's taste. The customer will open the pack, try the product, and never buy it again.
Better palm oil is imported to rich countries, the worse one – to poor countries
That is not true. The quality of refining is what really matters. This depends on a country's incoming product quality control. Ukraine receives standard palm oil being used all over the world. Palm oil constitutes 50% of edible fats in global production, while sunflower oil amounts to 7%. They say palm oil isn't used in Europe. However, the indicators show that its consumption in the EU has increased over the last 5 years.
Let's get back to the question of palm oil refinement and compare it to sunflower oil. While producing the latter we get oil, oil foots, oil cake, and husk. Eating oil foots won't be pleasant for a consumer. The same refers to palm oil. The word itself implies the complex of notions: there is edible oil as well as there are palm oil fractions intended for technical use. Delta Wilmar CIS produces only edible fats.
As to our company, we manufacture the product which is certified according to all safety standards, the production is certified as well. We analyze all our products in European laboratories. All company's basic stuff is supplied by European producers (Belgium, Germany, and Switzerland). All processes are automated. After equipment installation we undergo annual accreditation and certification as well as European companies.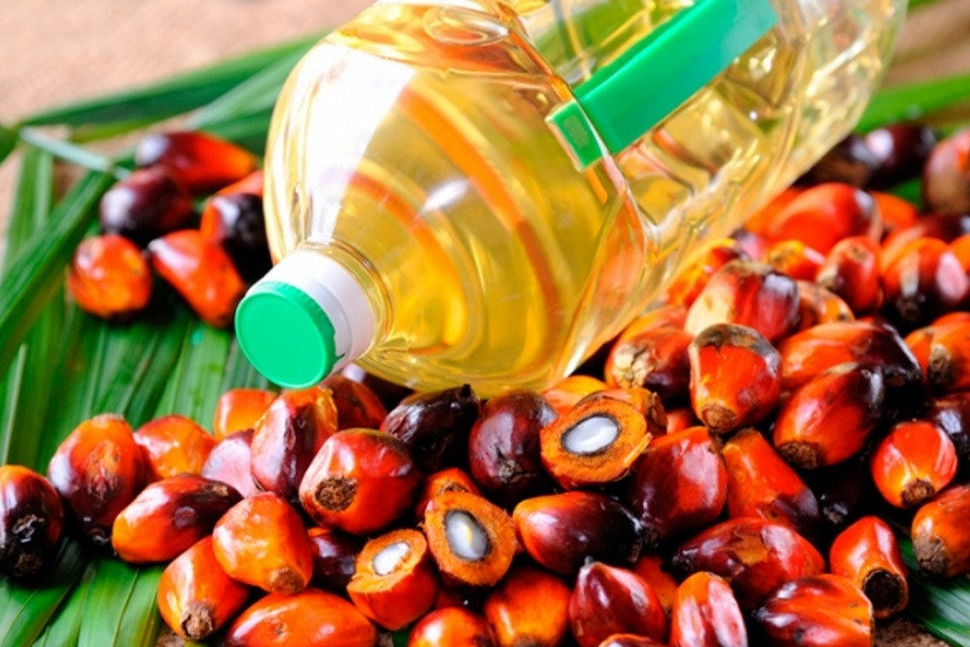 Ukraine receives standard palm oil being used all over the world
The world is refusing from palm oil usage and is switching to sunflower oil
Sunflower oil is a transfat causing blood problems, strokes, heart attacks, and other diseases. Thus, it is used only for frying and replaced by palm oil in all other cases.
According to the Food and Agriculture Organization of the United Nations (FAO) reports, palm oil production rate in 2012 amounted to 53.2 tons which is twice as much as in 2002. Over the last 20 years the global production of palm oil has increased by a factor of 4.1, over the past 30 years – by a factor of 8.6, and over the past 50 years – by a factor of 36.1.
Palm oil is intentionally hidden off the list of product ingredients
I can say for certain that all confectionery manufacturers in Ukraine indicate their products include palm oil. If requested, a manufacturer can always inform a consumer on the fats used in the recipe. This information is freely available to public. If a dairy manufacturer doesn't indicate the presence of palm oil, that's a different story.
This is a case of a manufacturer's criminal liability for such products. One doesn't add a bad product, but just earns money since oil costs – figuratively speaking – UAH 40, while vegetable oil made according to various recipes costs UAH 20. However, the manufacturer would sell it for UAH 40 thus thriving on consumers and deceiving them.
Palm oil s never forged because it simply can't be forged. Still dairy products are faked up when a manufacturer doesn't indicate the usage of vegetable fats (palm or sunflower oils). This is the only way to mislead consumers.
The prohibition against palm oil usage won't affect the economy but rather reduce manufacturers' super-profits
All confectionery factories will close as they would have to switch to rape seed, soy bean, and sunflower hydrogenated oils in a few months. In fact, they will lose export opportunities, for the exported products should not contain transfats according to the requirements. If hydrogenated sunflower oil is used in the production process, there will definitely be transfats in the recipe. So there will definitely be no prospects for export. That means we will switch to local economy and get back to the Soviet Union times.
Large confectionery companies in Ukraine issue over 3,000 tons of products. In case of palm oil usage prohibition, the production level will fall to 0.5 thousand tons. Consequently, overhead costs will increase. They won't be able to work with such low economic indicators.
Palm oil quality is far inferior to that of other oils
Palm oil is widely used in the manufacture of confectionery and dairy products. Nowadays its health effects are the issue of a heated discussion. However, the global standardization of trans-isomer fatty acids content in an end product is in the adoption process at the legislative level. Trans-isomer fatty acids are formed in vegetable fats during hydrogenation, which is a process of transforming liquid oils into solid fats.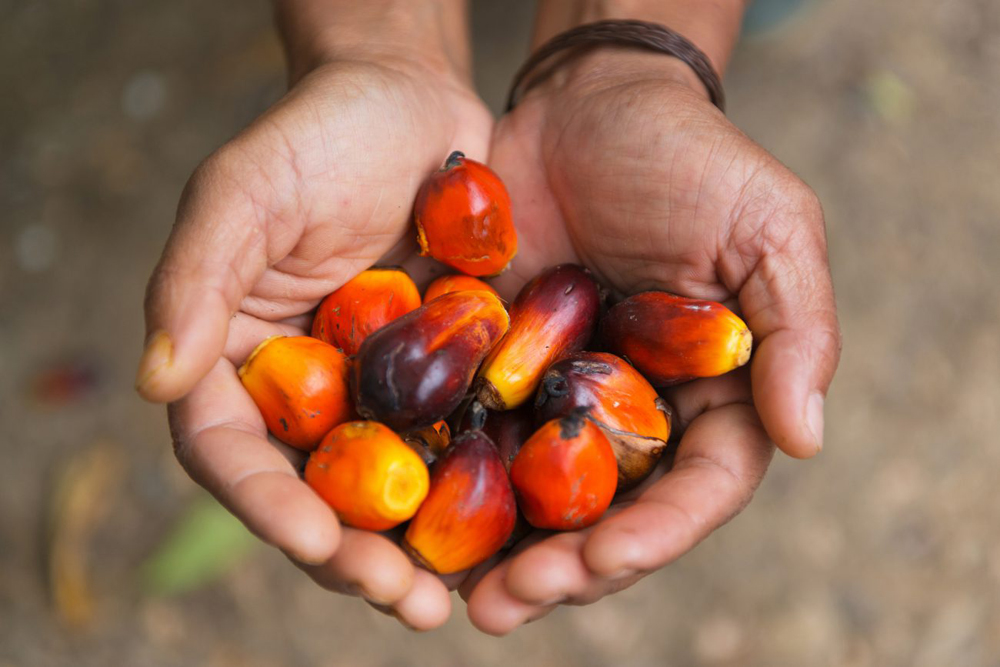 Oil Palm Fruit
Solid fat is used to produce margarine, filling for wafers and cookies, etc. To receive solid fat with a certain hardness level from sunflower, rape seed, or soy bean oil, the latter undergo the process of hydrogenation. This fat contains at least 35% of trans-isomers. Natural fat contains no trans-isomers after extraction (neither palm, nor sunflower oil). Thereat, the texture of palm oil allows using it for fillings an so on. So it requires no additional processing. This is why palm oil contains no trans-isomers and has a strong advantage over other vegetable fats we are used to.
If there are ongoing debates as to whether palm oil is harmful or not, then no one disputes the issue of trans-isomers. Since 2003, Denmark has legally forbidden the use of trans-isomers. Later on the same has been done by Europe and other customs unions. Today, we speak about palm oil as a fat able to solve the problem of trans-isomers. If consumers go shopping to a supermarket, they can see that each product imported from Europe (including baby food) contains palm oil.
That's why palm oil is widely used. Safety indicators are what really matters. Our company manufactures palm oil meeting all standards including the EU requirements. That allows us to confirm that this oil cannot be considered harmful. We should talk about the absence of forgery in food industry. That means, if we use palm oil in the recipe, we should inform consumers on that. All enterprises should fully meet safety standards. Our company follows internal standards which are identical for Germany, Ukraine, China, Malaysia, and Indonesia.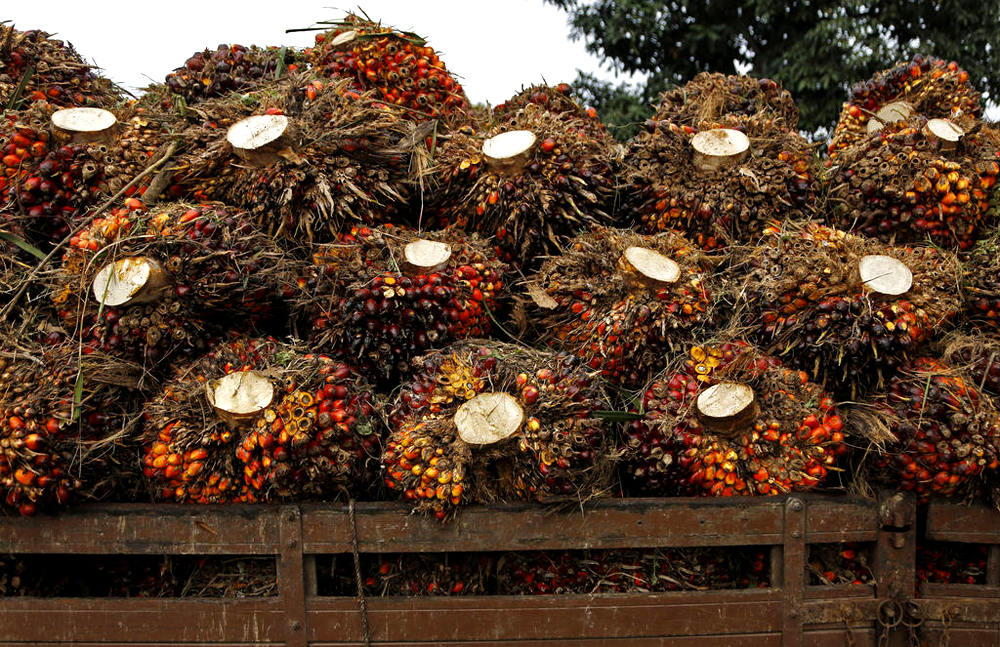 Bunches of Oil Palm Fruit
Every year the growth of consumer's demand for our products ranges from 3 to 7%. At the moment, the rise in demand is stipulated by the prohibition against trans-isomers. Our company produces a wide range of fats that can be used for various types of products. That is why the demand is rapidly increasing.
We manufacture fats for different products: from margarine to fats for sweets, fillings, cookies, etc. They are both liquid and solid fats allowing confectioners to produce safe goods meeting customers' expectations by their functional properties. Our manufactured fats are product-oriented, since any technology requires certain fat parameters such as hardness level, melting temperature, the capability of mixing with other fats, dairy products, etc. The variety of confectionery products is huge. Accordingly, we have developed a wide range of products. We are a market leader in our segment.
The problem of trans-isomers is not regulated in Ukraine
At the legislative level, this issue is regulated for spreads only. The content of trans-isomers in other food products is not regulated at the moment. However, I'd like to note that all large confectionery manufacturers in Ukraine have decided at the corporate level to produce goods with minimum trans-isomer content. Since Ukrainian confectionery products are widely exported and there is no opportunity to separate the goods for the home market and those for export, the companies try to avoid using trans-isomers for the whole range of products they manufacture. Sometimes there are precedents occurring, though we can still notice positive changes. By the way, in Europe, no more than 2% of trans-isomers are allowed while in some countries they are not permitted at all.
Summary
Finally, the more confectionery products will be exported, the more palm oil will be consumed. It turns out that we depend on Ukrainian manufacturers. Export is the source of foreign currency and an opportunity for sustainable sales and economy development. The most important is to understand what Ukraine means for all manufacturers. Ukraine is rich in sugar, wheat, and fat. So it has perfect conditions for confectionery industry. If this field is developed properly, we'll be able to increase supplies to Europe and the CIS.
The prohibition against palm oil in Ukraine will cause the increase in retail prices for food products (dairy and confectionery), the loss of export opportunities, and the rise in inflation. Still the most important thing is that our shop boards will be flooded with cheap products from Europe and Asia containing the very palm oil. The Ukrainian government won't be able to prohibit the import of such products due to the previously signed WTO and EU agreements. Otherwise it will look absurd: the government has prohibited palm oil in home industry and lost export opportunities while increasing import and foreign currency outflows from the country.
Ruslan Zahrebelnyi, B2B Sales Manager at Delta Wilmar CIS